Influencer marketing is one of the best ways to generate buzz, increase brand awareness and drive sales. It's not just a dream anymore. AI has made it possible for influencer marketing to grow. But have you heard about AI-powered influencer marketing? AI-powered influencer marketing is valuable in many ways, but you still have to know what you are doing if you want it to be successful for you.
Artificial intelligence is a growing tool in every digital marketer's arsenal. By integrating rapid data analysis, machine learning, and natural language processing, brands can make impactful decisions to increase online visibility. It's also artificial intelligence that allows brands to make the most of influencer marketing. It's all in the data. Using artificial intelligence for influencer marketing helps companies identify viable influencer marketing channels. Therefore, companies are also working with virtual influencers or AI.
AI-Powered Influencer Marketing: What are virtual influencers?
Virtual influencers are a growing trend in influencer marketing. These are not real people but characters with personalities and behaviors created by a team of artificial intelligence and marketing experts. Virtual influencers are usually animated or CGI-based characters that can act anywhere and anytime to suit the brand's marketing needs.
Why is influencer marketing so popular?
Influencer marketing has taken over the entire advertising world in recent years. It has earned a good reputation due to the effectiveness of its social media marketing campaigns. The number of brands and companies investing in marketing campaigns is increasing daily. Not only is it constantly evolving, but it also leads in marketing and advertising with a modern approach.
Role of AI influencer
Identifying the most suitable influencers is one of the biggest challenges for marketers. Companies need to be able to analyze facts and figures to clearly understand the success or failure of their campaigns. Artificial intelligence (AI), machine learning (ML), and natural language processing (NLP) are changing the way brands do influencer marketing.
Influencer marketing can benefit from AI in the following ways:
Find the right influencer
Practical and useful workflows
Identify relevant content and trends
AI in influencer marketing can also identify fake engagement and fraudulent influencers, predict, and calculate campaign ROI, and even select the best content for each influencer campaign. Below, we take a closer look at how artificial intelligence can be applied to influencer marketing.
Applications of AI in Influencer Marketing
Identifying bogus influencers and engagements: Finding the perfect influencer for your brand can be difficult as bots are used to boost social media activity with fake people. As a result, this is the next use of artificial intelligence in influencer marketing. AI helps identify these bots and weed out fake bots. It also makes it easier to distinguish between real and computer-generated influences.
Assessing the influencer's performance: Measuring influencer performance is just one of many ways to use AI in influencer marketing. AI can use natural language processing (NLP) to predict how well an influencer in each campaign will align with your brand goals. Companies can use AI to compare data and evaluate specific messages from influencers to see how much they support their brands.
Calculating the campaign's return on investment: AI can estimate ROI using dynamic, customized benchmarking and forecasting. It also helps you analyze engagement metrics and track all the content generated by your campaigns.
Locating and distributing relevant content: Identifying and communicating relevant information is another way to use artificial intelligence in influencer marketing. AI can process and analyze the large amounts of data companies need to assess the value of certain types of content. It can also provide advertisers with editorial content recommendations based on key findings against thousands of raw data, as well as assess the relevance of content to their target audience.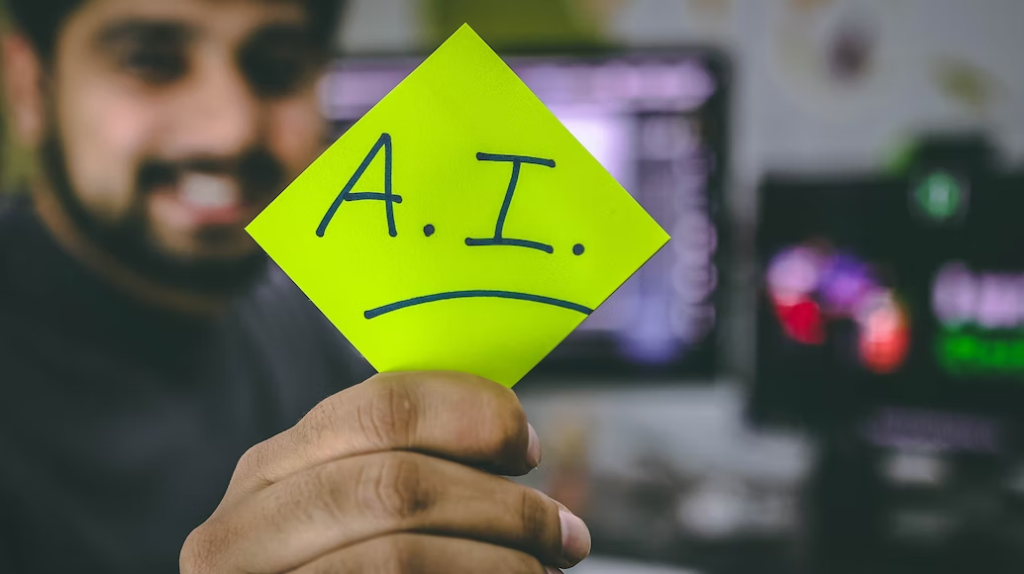 How can AI Transform Influencer Marketing?
Artificial intelligence can help brands prevent fraud and maximize their potential online. Artificial intelligence (AI), machine learning (ML), and natural language processing (NLP) will challenge all of this. Brands use AI-powered influencer marketing technology in three key areas: Find the right data, deliver actionable workflows, and create more relevant content. Use data analytics and artificial intelligence to build trust with creator partner brands because social media insights and analytics are insightful.
As the world of digital marketing expands, the real benefit of AI and data analytics in influencer marketing is that it considers the overwhelming amount of data in each offer to ensure that brands can transact with the creators they work with. They say they can, but you can also provide content that increases conversions. With the support of artificial intelligence, machine learning, and natural language processing (and the right strategy), brands can build on the volume and reach of their online presence through influencer marketing.
Demographics that can be Extracted using AI in influencer Marketing
Gender: Another important factor. Many products and brands are closely associated with a certain genre. Partnering with influencers whose audience is primarily male or female only makes sense if the product you're promoting will appeal to that audience.
Age: It is important to know the average age of your target audience. Marketing experts say that age is a very important factor. Age determines the audience and target audience. It is counterproductive to advertise products aimed at the elderly to children and teenagers. That's why it's important to know if your influencer's audience is younger or older.
Address/Location: We live in a globally interconnected world, but the location still matters. This is especially important for local products and brands. However, even global advertising often takes a slightly different approach to advertise in different regions. Today, knowing where your customers are is a very important event. Unsurprisingly, influencer audience placement is important to get your campaign right.
Marital Status: Some products and services are aimed at singles, while others are more attractive to couples. For the campaigns for these products to have an impact, it is necessary to select the optimal target group. In influencer marketing, it's important to know whether you're married or not because that means your followers usually choose people who fall into that category.
Interest: Influencers share interests with their followers. Games, sports, cooking, and more. Many influencers are interested. Choosing the right influencer means reaching many people with similar interests.
AI for Influencer Marketing
Artificial intelligence (AI) is increasingly entering the influencer marketing industry. Previously, companies had to select influencers based on numbers indicating follower engagement, follower count, and potential placement. Those days are over. AI-powered influencer marketing platform helps you discover real-time insights about your audience and brand.
A more scientific approach can help improve the performance of your ad campaigns and attract new customers. AI and machine learning technology-based capabilities in finance and marketing provide accurate and transparent insights that effectively deliver a reliable return on investment (ROI).
The AI-powered influencer marketing platform helps you find a scientific approach to discovering the true meaning of influencer marketing. This technology provides an accurate and transparent framework to demonstrate the ROI targeted by this channel. The future of AI-powered influencer marketing may take a similar approach to the global growth of digital marketing over the past decade. Hence, the best combination is to work with people to deliver highly effective campaigns for your brand.
Will this AI replace Humans?
Although this trend has caught the attention of both audiences and brands, it is unlikely that these influencers will replace human influencers. Influencers' biggest benefits to brands are their personal and trusted voice. Recommendations from your favorite influencers can be similar to recommendations from a close friend. Computer-generated influencers can inspire you, but they can't create a truly personal connection with your audience. By examining historical performance data, AI can assess which influencers have engaged in the past and which influencers consistently generate high levels of engagement with a particular product or content.